Heather Tick, MD is a renowned integrative medical professional, author, professor and popular public speaker. Having the innate ability to communicate complex health information in digestible, easy-to-understand language, Heather has been able to reach and help tens of thousands of Americans take their health into their own hands.
"Dr. Heather Tick challenges people to see their health differently. "Our current health care system is set up to treat disease. I want us to start prescribing health so that we can avoid being sick in the first place."
KEYNOTE: A4M REDEFINING MEDICINE CONFERENCE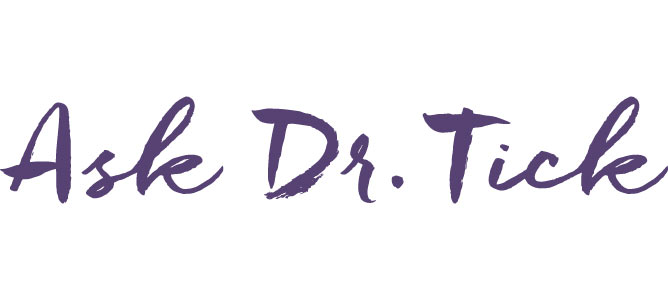 Ask Dr. Tick: Free Q&A Webinar
Multiple Dates.
Ask your questions and get the answers you need to heal.
What to expect:
Interact directly with Dr. Tick
Ask your personal health-related questions
Get solutions to your concerns
Learn how to live healthier and heal faster
Past Events
Virtual Neurology Summit
January 2018
"Brain Based Strategies For Practitioners on Chronic Pain"
Australian Association of Musculoskeletal Medicine
Australia, Oct 2017
"Myofascial Pain and Dry Needling GunnIMS"
"Dry Needling/Myofascial Pain Management"
"Nutritional Approaches: Anti-Inflammatory Diet and Headaches"
PAINWeek
Nevada, Sept 2017
"Microbiome: the Link Between Nutrition and Pain"
"Connecting the Dots"
A4M Redefining Medicine Conference Keynote
Florida, April 2017
"Starting with Nutrition – A New Approach to Treating Pain
IHS (Integrative Health Symposium)
New York, Feb 2017
IAIME (International Association of Independent Medical Examiners),
Oct 2016
"Integrative Pain Medicine: Caring for the Whole Person"
"Nutrition and Pain"
NAOEM (Northwest Association of Environmental and Occupational Medicine)
Sept 2016
"Caring for the Whole Patient in Pain"
PAINWeek
Nevada, Sept 2016
"Nutrition for Chronic Pain"
American College of Preventative Medicine Annual Meeting
DC, Feb 2016
"Integrative Pain Medicine"
American Academy of Pain Medicine Annual Meeting
California, Feb 2016
"Core Competencies in Integrative Pain Medicine: Workshop"
University of Washington, School of Nursing
Washington, Jan 2016
"You change Your Body Chemistry Every Time You Eat"
University of Washington, 43rd Annual Advances in Family Practice and Primary Care
Seattle, WA, Sept 2015
"Integrative Pain Management"
Usana International Convention
Utah, Aug 2015
Qualicare Home Nursing Group, Keynote
Ontario, June 2015
"Integrative medicine in chronic Illness"
International Congress on Complementary Medicine Research
Jeju, Korea, May 2015
"Educational Programs for a Career in Integrative Medicine"
Integrative Healthcare Symposium
New York, Feb 2015
"Never Only Opioids," John Weeks, Heather Tick and Martha Maynard
Canadian Society for Exercise Physiology, Annual General Meeting
NFLD, Oct 2014
"Why is the diagnosis of muscle pain so confusing?"
University of Washington Annual Conference for Advanced Practice Nursing
Washington, Oct 2014
"Nutrition and Pain"
Oregon Association of Naturopathic Physicians
Oregon, June 2014
"Pain Management: A Cautionary Tale"
American Academy of Pain Medicine Annual Meeting
March 2014
"Treating Myofascial Pain: Neuropathic Model for Directing Therapy"
Pain Action Alliance to Implement a National Strategy (PAINS).
DC, Jan 2014
ICCCIM (Intl Congress for Clinicians in Complementary & Integrative Medicine
Oct 2013
"Case Studies on the Outcome of Integrative Management of Carpal Tunnel Syndrome and Trigger Fingers"
Washington State Medical Commission, Annual Meeting
Washington, Oct 2013
"Between a Rock and a Hard Place: Integrative Medicine and Mitigation of Risk"