There is sometimes a tendency for health bloggers to exaggerate the benefits of some foods. This happens often with smoothies as well.
There are reasons why smoothies could be a useful meal staple. They're easy to make. And fast. If you have packed mornings, they're a good way to feed your body what it needs. They can be used as a quick breakfast or lunch.
There are also cleanses or kickstarts to weight loss regimens that depend on smoothies.  The problem with smoothie cleanses is that they're too extreme. Smoothies tend to be mostly fiber, and fiber is great for your body, but we also need protein and some fats. People who drink just smoothies don't tend to eat enough of all the food groups. Another issue is that we're not used to liquid diets: chewing is enjoyable. It is one of the triggers of satiety: knowing you have eaten enough. If you stay on a smoothie diet for too long, you're probably going to crave solid foods soon.
The good news is you don't have to restrict yourself to smoothies to be healthy. They're just one of many good food ideas. Check out our guide to clean eating.
For days when you're in a rush and want healthy food you can drink, here are some smoothie recipes.
3 Day Smoothie Cleanse Recipes
Follow the recipes below for tasty smoothies and whole food based meals to help your body cleanse naturally.
Day 1
Breakfast: Creamy Chocolate Breakfast Shake
Blend some frozen bananas, cocoa powder, nut butter, non-dairy milk, and flaxseed powder. This banana cocoa smoothie can be a filling breakfast or a sweet treat for the evening.
Tip – Choose raw cacao for an extra boost of antioxidants!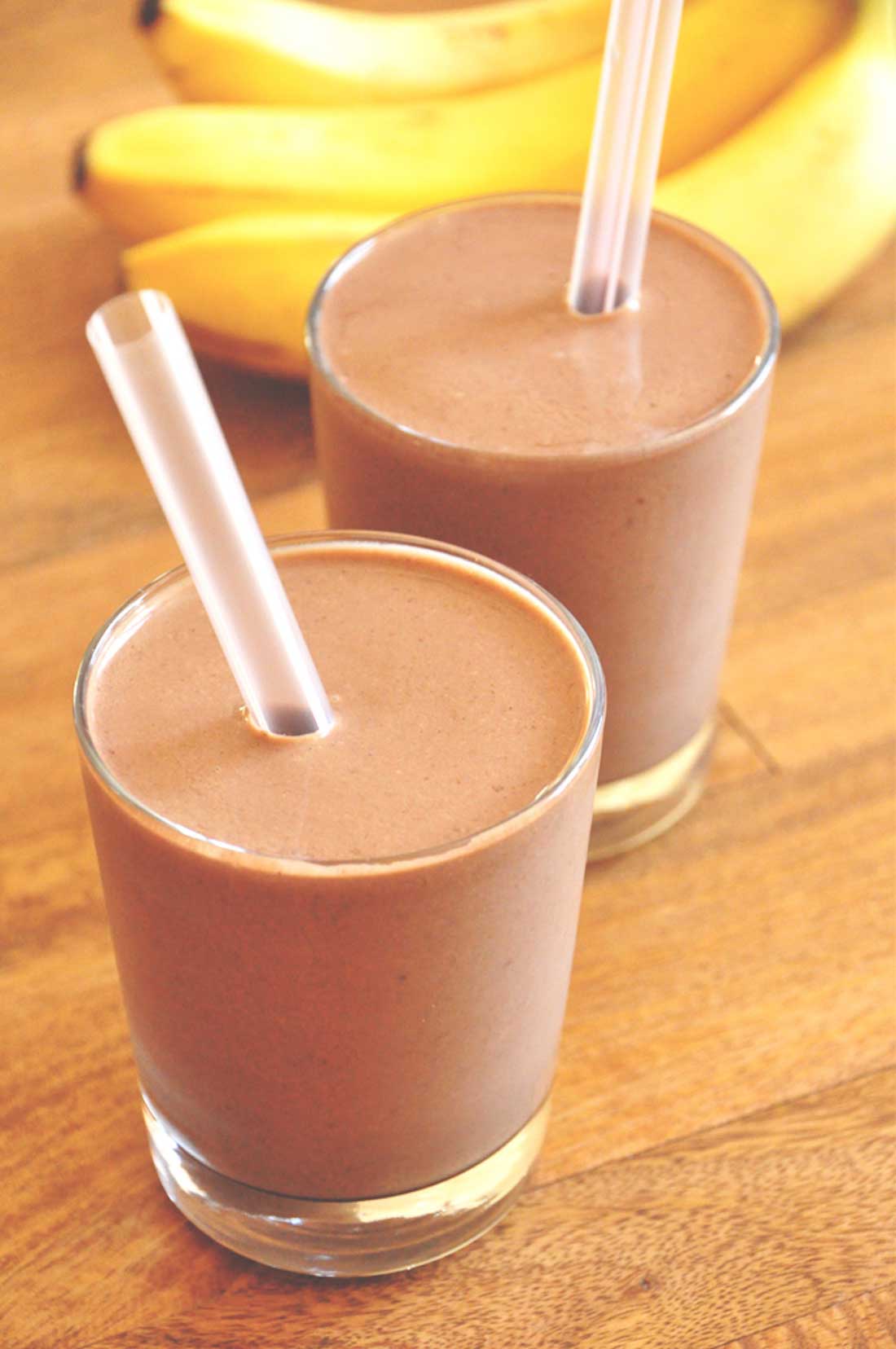 Lunch: Healthy Thai Red Curry
This Thai Red Curry is the most popular recipe on this blog. It's simple enough for a weekday dinner, but so tasty our readers keep coming back for the recipe.
For a vegetarian alternative, try my favourite vegetable curry recipe.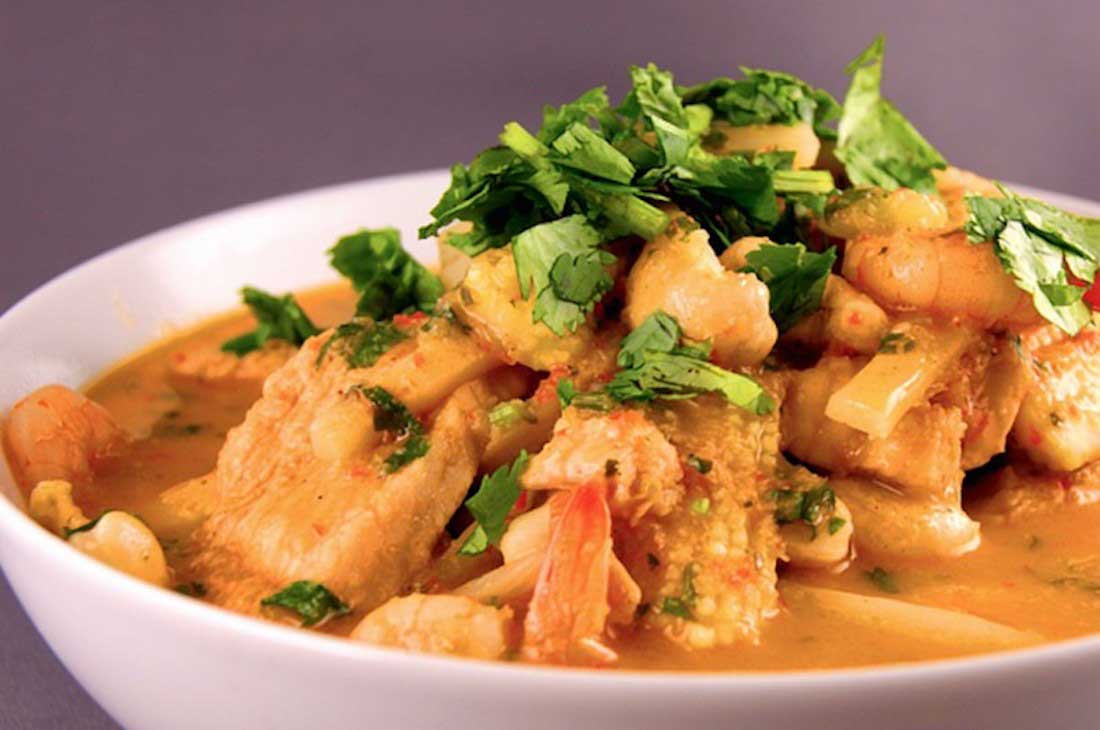 Dinner: Superfood Quesadillas
Cater this superfood quesadillas recipe to your mood and what's in season. When I make this recipe, I head to the farmer's market and find the best-looking produce I can fit between two tortillas.
Tip – To make this recipe gluten free, skip the tortillas and serve it over brown rice with some extra greens. Trade in the cheese for a healthy fat like avocado to make it dairy-free.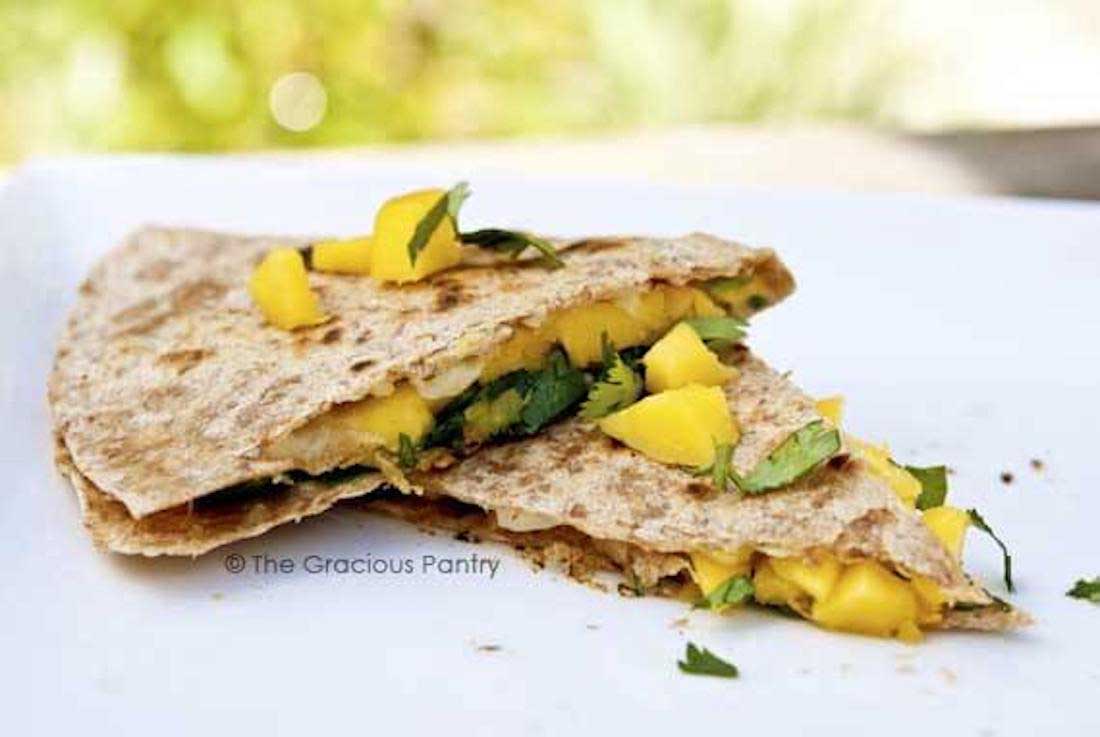 Day 2
Breakfast: Green & Good Smoothie
Blend up some frozen bananas, berries, flaxseed meal, almond milk, and spinach. Make this green smoothie in the morning and have it on your commute.
Lunch: Spaghetti Squash Lasagna
We're smack-dab in the middle of the season when squashes are flavorful and in every grocery store. If you haven't tried spaghetti squash, now's the time.
Make this vegan-friendly spaghetti squash lasagna ahead and you'll have lunch for a couple of days. Meal planning made simple.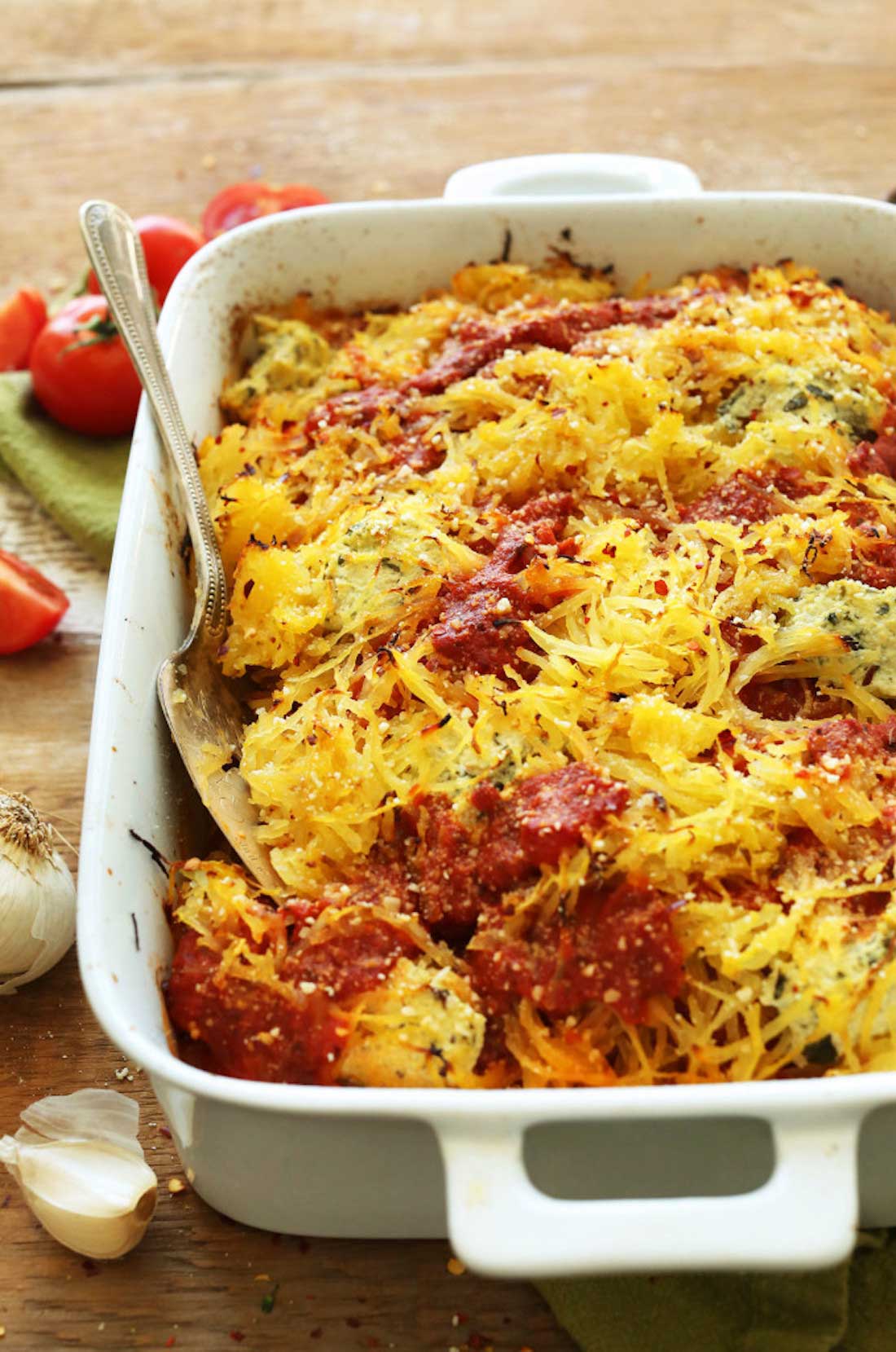 Dinner: Sea Bass with Tomatoes and Lentils
We could all eat more fish. The omega-3 oils are essential to your immune system. If you don't have sea bass, replace it with any fatty fish you can find. Fish is one my favorite protein sources because it's quick. And simple. Whip up fish on a Tuesday night and you'll see why it's a staple in my kitchen.
For a vegetarian alternative, try this hearty lentil walnut loaf. Walnuts and flaxseeds, two of these ingredients in this recipe are great vegetarian-friendly alternative to omega-3 oils. Serve it with a salad.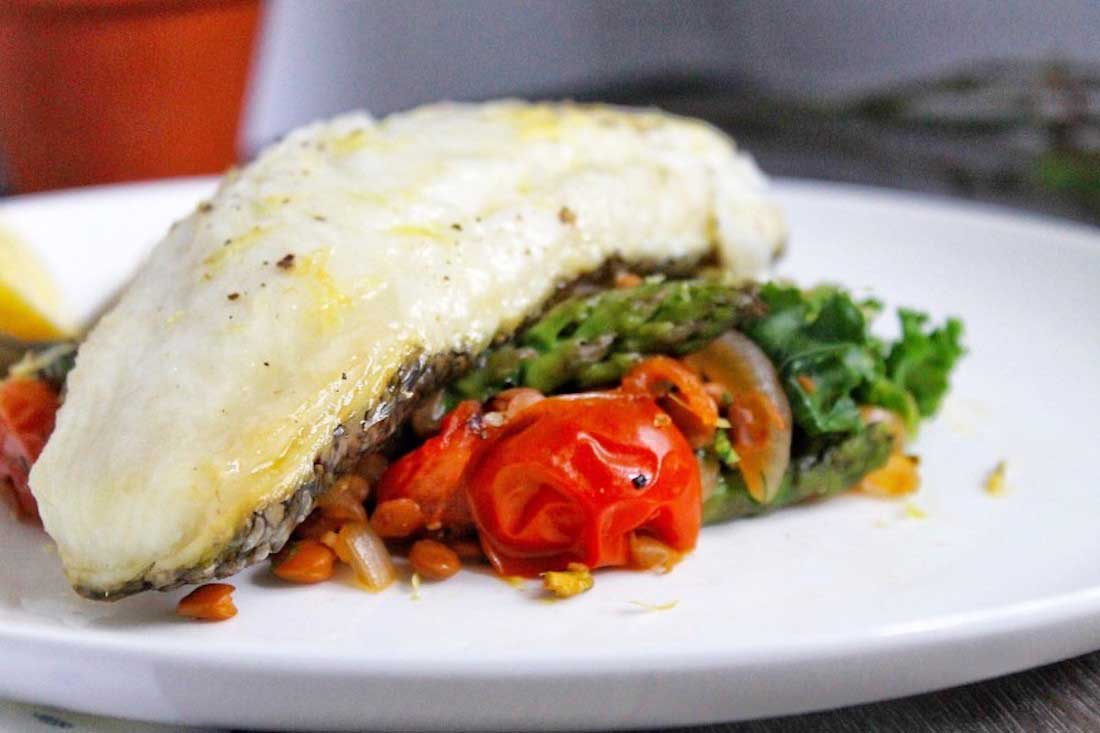 Day 3
Breakfast: Blueberry Maple Protein Shake
Blueberries (and vegetables) are on the top of my food recommendations list. We should all have more berries. Blend together some organic yogurt, blueberries, a little maple syrup, vanilla extract, and some non-dairy milk to make this blueberry maple smoothie.
Tip – To make this recipe dairy free, substitute yogurt for coconut yogurt, or try adding a banana instead to make it creamy.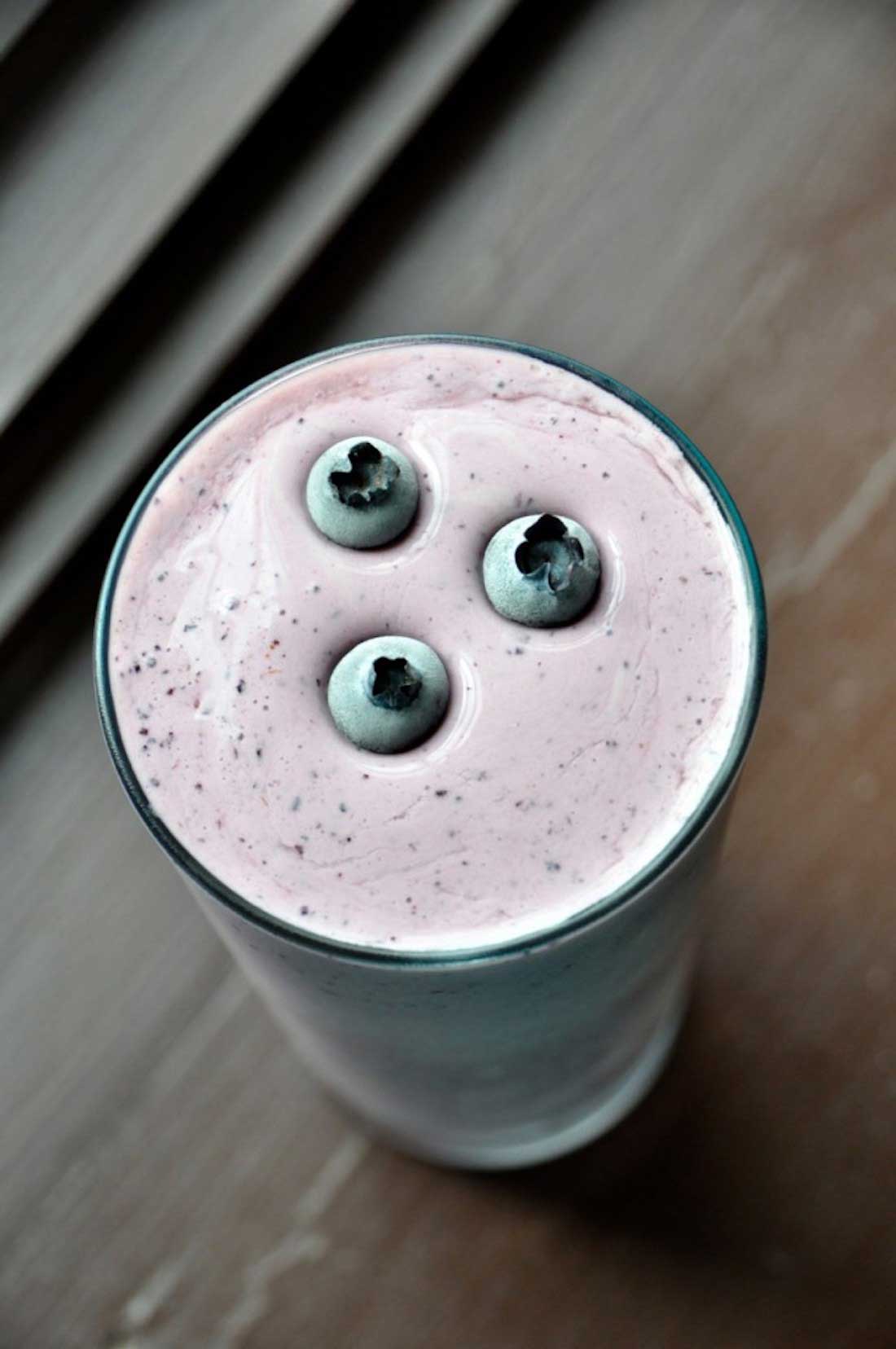 Lunch: Baked Falafel Bowl
It grabs your eye and it's deceptively simple. Make this baked falafel bowl just as pictured or adapt it to whatever's in your pantry.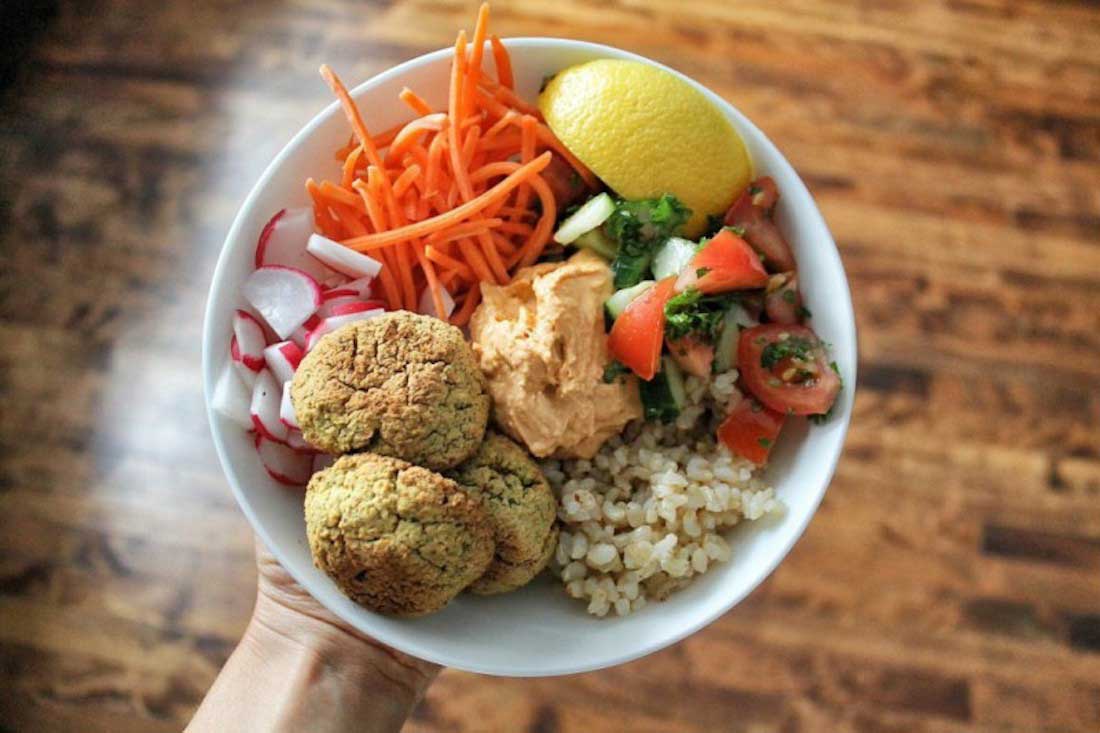 Dinner: Thai Chicken Soup
Canned soup doesn't even come close to comparing.
For one thing, this Thai Chicken Soup is low in sodium. Canned soups may be tempting with their promise of a quick dinner, but they'll will push you right past your daily salt quota. And, it bears saying, won't taste as good as this chicken soup will.
The most exotic ingredient in this recipe is fish sauce, which most grocery stores do carry. Use organic chicken if you can. For an even more nuanced flavor, add lemongrass.
For a vegetarian option, try this Thai Curry Vegetable Soup (just skip the fish sauce!)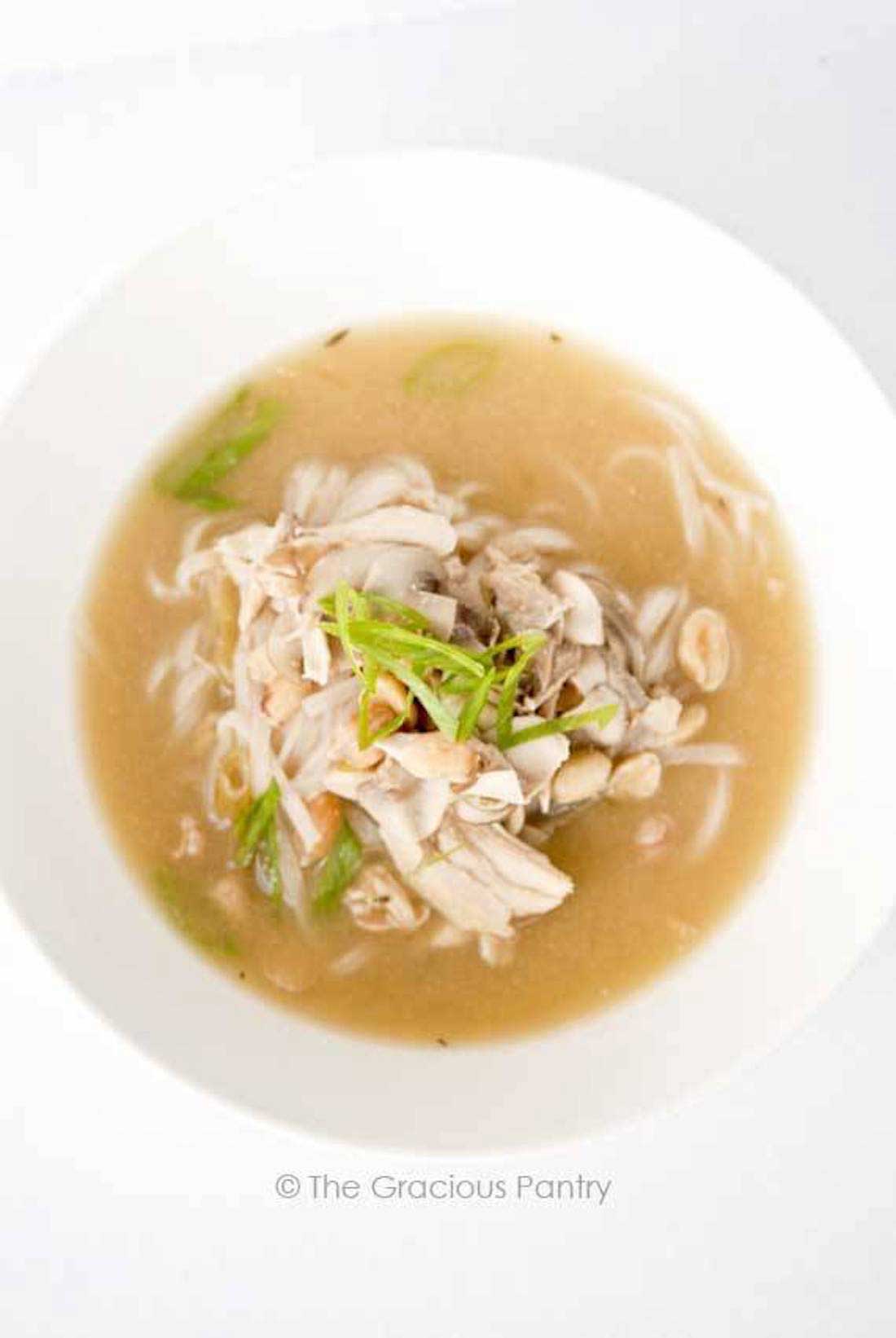 Did we miss your favorite smoothie recipe? Share your recipe ideas with us in the comments – we'd love to hear them.